STREAMLINE MANUFACTURING OPERATIONS
Manufacturers

Chaski streamlines cannabis operations and compliance with end to end software solutions.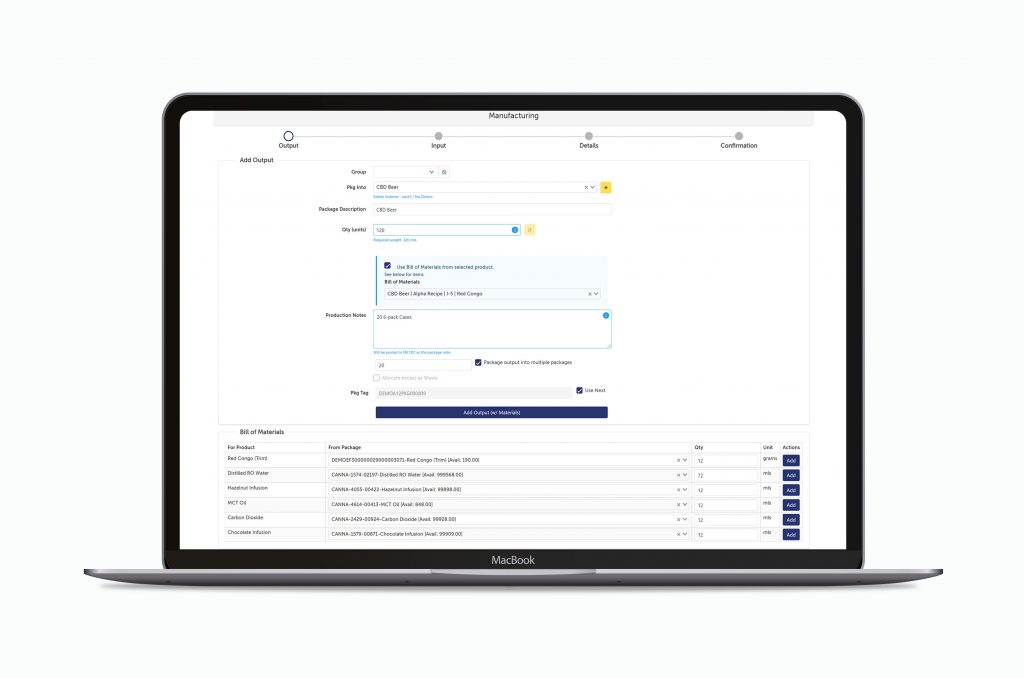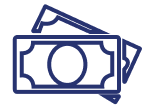 Know your numbers
Real-time view of inventory, tracking orders, payments and shipping.

Stay compliant
Live Metrc Data Synchronization integrates state compliance reporting to ensure data accuracy.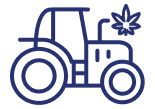 Be thorough
Track inventory and operational costs that don't require compliance reporting.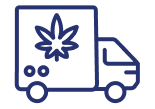 Automate it
Automate manufacturing processes by creating a list of items and ingredients that comprise the final product.

Work Smarter
Receive transfers in bulk with the option to automate with scales and scanners.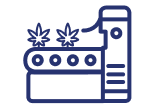 Calculate COGs
Define unique processes and track critical data throughout each stage of the manufacturing process.
Advanced Integrations
Sales, Finance, Marketing, Transport, and On-Site Devices
seamlessly sync with your data.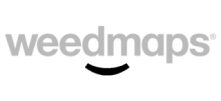 ---
Lite
Shared
$299 USD/mo
GET STARTED
✓ Shared Server
✓ 5 Log Ins
✓ Mix n Match 4 Enhanced Features
✓ Includes 1 Advanced Integration
Pro
Dedicated
$599 USD/mo
GET STARTED
✓ Dedicated Server
✓ 10 Log Ins
✓ Mix n Match 6 Enhanced Features
✓ Includes 2 Advanced Integrations
Enterprise
Premium
$1199 USD/mo
GET STARTED
✓ Fastest Server
✓ Unlimited Log Ins
✓ Fastest infrastructure
✓ Full suite of features
✓ Unlimited Advanced Integrations
✓ Includes One Custom Built Feature
---
| | Lite | Pro | Enterprise |
| --- | --- | --- | --- |
| Number of Logins | 5 | 10 | Unlimited |
| High Volume Intakes | ✓ | ✓ | ✓ |
| Bill of Materials | ✓ | ✓ | ✓ |
| COA Test Integration | ✓ | ✓ | ✓ |
| Orders & Invoices | ✓ | ✓ | ✓ |
| Printing Labels | ✓ | ✓ | ✓ |
| Scales & Scanner Integration | ✓ | ✓ | ✓ |
| Live Metrc Data Synchronization | ✓ | ✓ | ✓ |
| Transfer Template Generation | ✓ | ✓ | ✓ |
| | | | |
| | Choose 4 | Choose 6 | Unlimited |
| CDPH Production Record | | | ✓ |
| Non-Cannabis Inventory & Sales Tracking | | | ✓ |
| Recipe Based Manufacturing | | | ✓ |
| Customized Source Package Allocation | | | ✓ |
| Advanced API Integrations | | | ✓ |
| Production Processing Management | | | ✓ |
| Save for Later | | | ✓ |
| Roles & Permissions | | | ✓ |
| Track Manufacturing Stages | | | ✓ |
| Live COGS Calculation | | | ✓ |
| Track Manufacturing Labor Costs & Hours | | | ✓ |
| Project & Task Management | | | ✓ |
| Expense Tracking | | | ✓ |
| | | | |
| | Choose 1 More | Choose 2 More | Unlimited |
| Integrations | ✓ | ✓ | ✓ |
| Metrc | | | ✓ |
| WooCommerce | | | ✓ |
| Xero | | | ✓ |
| QBO | | | ✓ |
| HubSpot | | | ✓ |
| WeedMaps | | | ✓ |
| LeafLink | | | ✓ |
| Smartsheets | | | ✓ |