STREAMLINE VERTICALLY INTEGRATED OPERATIONS
Vertically Integrated

Chaski streamlines cannabis operations and compliance with end to end software solutions.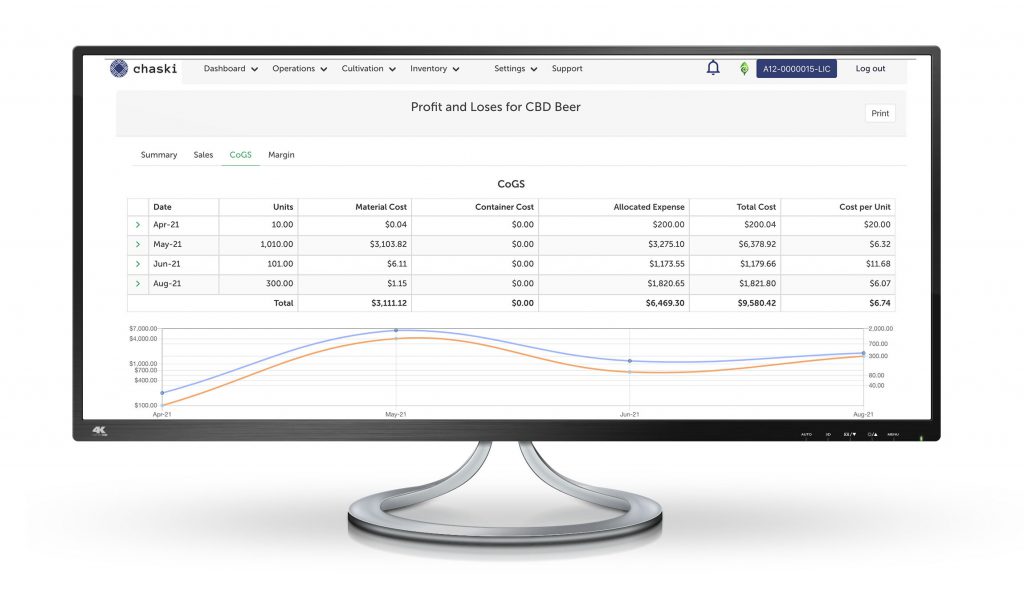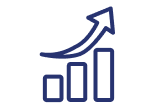 Know your numbers
Real-time view of inventory, tracking orders, payments and shipping.

Stay compliant
Live Metrc Data Synchronization integrates state compliance reporting to ensure data accuracy.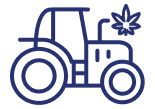 Be thorough
Track environmental and nutrient inputs for your room or batch.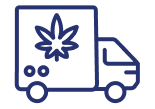 Automate it
Automated routes, bundling of packages with Google Maps Integration allows you to set routes for multiple orders with delivery timelines.

Work Smarter
Receive transfers in bulk with the option to automate with scales and scanners.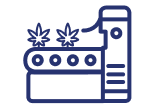 Calculate COGs
Define unique processes and track critical data throughout each stage of the manufacturing process.
Advanced Integrations
Sales, Finance, Marketing, Transport, and On-Site Devices
seamlessly sync with your data.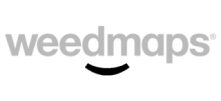 ---
Lite
Shared
$299 USD/mo
GET STARTED
✓ Shared Server
✓ 5 Log Ins
✓ Mix n Match 4 Enhanced Features
✓ Includes 1 Advanced Integration
Pro
Dedicated
$599 USD/mo
GET STARTED
✓ Dedicated Server
✓ 10 Log Ins
✓ Mix n Match 6 Enhanced Features
✓ Includes 2 Advanced Integrations
Enterprise
Premium
$1199 USD/mo
GET STARTED
✓ Fastest Server
✓ Unlimited Log Ins
✓ Fastest infrastructure
✓ Full suite of features
✓ Unlimited Advanced Integrations
✓ Includes One Custom Built Feature
---
| | Lite | Pro | Enterprise |
| --- | --- | --- | --- |
| Number of Logins | 5 | 10 | Unlimited |
| Create and Manage Plants Batches | ✓ | ✓ | ✓ |
| Harvest Plants | ✓ | ✓ | ✓ |
| Package Harvests | ✓ | ✓ | ✓ |
| Scales & Scanner Integration | ✓ | ✓ | ✓ |
| Live Metrc Data Synchronization | ✓ | ✓ | ✓ |
| Transfer Template Generation | ✓ | ✓ | ✓ |
| Printing Labels | ✓ | ✓ | ✓ |
| Sales Order Management | ✓ | ✓ | ✓ |
| Cross License Customized Data Sharing | ✓ | ✓ | ✓ |
| | | | |
| | Choose 4 | Choose 6 | Unlimited |
| Nutrient Tracking | | | ✓ |
| Multi Site Harvest | | | ✓ |
| Automated and Manual Project & Task Management | | | ✓ |
| Non-Cannabis Inventory & Sales Tracking | | | ✓ |
| Live COGS Calculation | | | ✓ |
| Advanced API Integrations | | | ✓ |
| High Volume Receiving | | | ✓ |
| Production Processing Management | | | ✓ |
| Save for Later | | | ✓ |
| Roles & Permissions | | | ✓ |
| Brand Customization | | | ✓ |
| New Feature Development | N/A | Per Use Case | 1 Included |
| | | | |
| Integrations | Choose 1 More | Choose 2 More | Unlimited |
| Metrc | ✓ | ✓ | ✓ |
| WooCommerce | | | ✓ |
| Xero | | | ✓ |
| QBO | | | ✓ |
| HubSpot | | | ✓ |
| WeedMaps | | | ✓ |
| LeafLink | | | ✓ |
| Onfleet | | | ✓ |
| Environmental Sensors | | | ✓ |
| Smartsheets | | | ✓ |
| | Basic | Standard | Enterprise |
| --- | --- | --- | --- |
| High Volume Intakes | ✓ | ✓ | ✓ |
| Package Product | ✓ | ✓ | ✓ |
| Scales & Scanner Integration | ✓ | ✓ | ✓ |
| Live Metrc Data Synchronization | ✓ | ✓ | ✓ |
| COA Test Integration | ✓ | ✓ | ✓ |
| Sales Order Management | ✓ | ✓ | ✓ |
| Printing Labels | ✓ | ✓ | ✓ |
| Transfer Template Generation | ✓ | ✓ | ✓ |
| | | | |
| | | | |
| | Choose 2 More | Choose 4 More | Unlimited |
| Metrc Retail Sales Reporting | | ✓ | ✓ |
| Non-Cannabis Inventory & Sales Tracking | | ✓ | ✓ |
| Consignment | | ✓ | ✓ |
| Live COGS Calculation | | ✓ | ✓ |
| Advanced API Integrations | | | ✓ |
| Production Processing Management | | | ✓ |
| Save for Later | | | ✓ |
| Roles & Permissions | | | ✓ |
| Production Processing Management | | | ✓ |
| Project & Task Management | | | ✓ |
| | | | |
| Integrations | | | |
| Metrc | ✓ | ✓ | ✓ |
| WooCommerce | | | ✓ |
| Xero | | | ✓ |
| QBO | | | ✓ |
| HubSpot | | | ✓ |
| WeedMaps | | | ✓ |
| LeafLink | | | ✓ |
| Onfleet | | | ✓ |
| Smartsheets | | | ✓ |
| | Basic | Standard | Enterprise |
| --- | --- | --- | --- |
| High Volume Intakes | ✓ | ✓ | ✓ |
| Bill of Materials | ✓ | ✓ | ✓ |
| COA Test Integration | ✓ | ✓ | ✓ |
| Orders & Invoices | ✓ | ✓ | ✓ |
| Printing Labels | ✓ | ✓ | ✓ |
| Scales & Scanner Integration | ✓ | ✓ | ✓ |
| Live Metrc Data Synchronization | ✓ | ✓ | ✓ |
| Transfer Template Generation | ✓ | ✓ | ✓ |
| | | | |
| | Choose 2 More | Choose 4 More | Unlimited |
| CDPH Production Record | | ✓ | ✓ |
| Non-Cannabis Inventory & Sales Tracking | | ✓ | ✓ |
| Recipe Based Manufacturing | | ✓ | ✓ |
| Customized Source Package Allocation | | | ✓ |
| Advanced API Integrations | | | ✓ |
| Production Processing Management | | | ✓ |
| Save for Later | | | ✓ |
| Roles & Permissions | | | ✓ |
| Track Manufacturing Stages | | | ✓ |
| Live COGS Calculation | | | ✓ |
| Track Manufacturing Labor Costs & Hours | | | ✓ |
| Project & Task Management | | | ✓ |
| Expense Tracking | | | ✓ |
| | | | |
| Integrations | Choose 1 More | Choose 2 More | Unlimited |
| Metrc | ✓ | ✓ | ✓ |
| WooCommerce | | | ✓ |
| Xero | | | ✓ |
| QBO | | | ✓ |
| HubSpot | | | ✓ |
| WeedMaps | | | ✓ |
| LeafLink | | | ✓ |
| Smartsheets | | | ✓ |