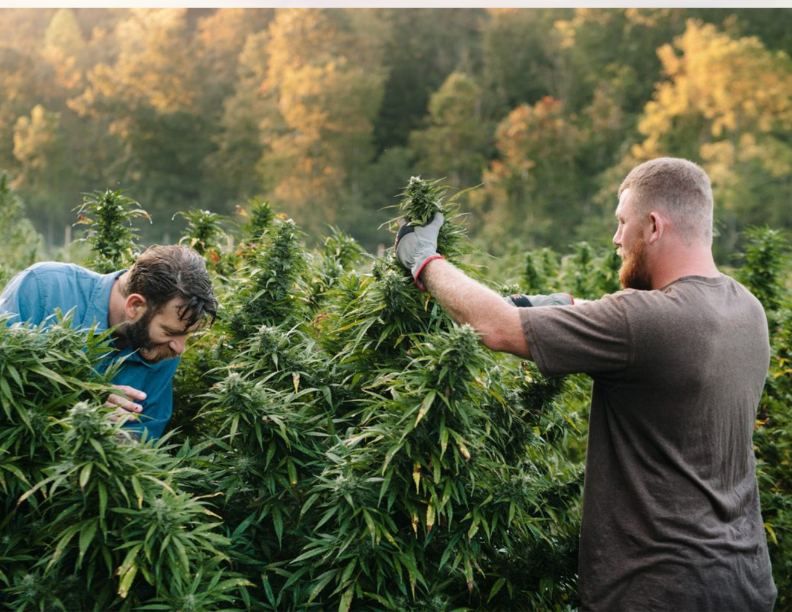 California's Emerald Triangle is famous for its high-quality, sun-grown cannabis. Farmers in the region have been growing since the 1960s and were integral to launching the cannabis movement around the world, making California famous for counter-culture. They are also part of a generation where kids grew up in tucked-away communities on farms that embodied the ideologies of the 1960s.
But since California legalized adult-use in 2018, sun-grown craft cannabis farmers have faced increasing challenges with oversupply and price insecurity. In 2020, a pound cost $600-$800 wholesale. Only one year later, that same pound costs $200-$500. For some, that means a 60% price drop.
While this is the nature of markets, several factors affect the severity of cannabis price crashes and oversupply and why small, outdoor farmers are getting burnt the worst.
What Causes Oversupply in Cannabis?
Before California legalized adult-use cannabis in 2018, farmers in the Emerald Triangle were limited to 10,000 square feet of growing space. Before Proposition 64 passed, the state had promised they'd make industrial farmers wait five years before they could grow more than an acre. This promise was broken months into legalization, and now the market is flooded.
Legalization also added more opacity, hoops to jump through, and took away the farmers' negotiating power. Now, the farmers don't know fair market prices for their product and must accept what the distributors say because they can't see what it's being sold for.
This situation is not unique to cannabis. All other agricultural industries follow it, like coffee, cocoa, or corn. Lawmakers crafted cannabis regulations this way without adequately consulting the growing community, thinking the model would translate. Unfortunately, it doesn't work for any crop, as small farmers in all agricultural industries are struggling.
Overall, regulators completely missed an opportunity to address a widely understood reality for small farmers worldwide.
The Challenges for Outdoor Growers
With large, indoor farms in southern California, light deprivation grows, outdoor cannabis farmers can hardly keep up with the oversupply. Combined with far fewer retail licenses than cultivation licenses, counties and towns that banned cannabis sales before adult-use legalization passed, and no interstate commerce, there is now two times more product than Californians can consume.
Oversupply forces farmers to revert to the traditional market to offload product and keep their operations financially afloat. This puts farmers at an incredible risk, and the state misses out on tax revenue. It also devalues the history and regenerative methods of cannabis in the Emerald Triangle.
Solutions for Outdoor Cannabis Farmers
When we go visit small-batch farmers in the Emerald Triangle and ask how their relationship is with their distributor, we hear the same thing over and over:
They haven't gotten paid and don't know when they're getting paid.
Their products are sitting on shelves.
They aren't getting any feedback.
We believe there will always be a market for craft, outdoor flowers, just as there are ways to help sun-grown farmers get their negotiating power back.
Allowing interstate commerce would help the situation significantly. But, until federal laws change, California can allow more retail licenses, and small-batch farmers can also organize and represent themselves as a co-op or an association like the Trinity County Agriculture Alliance, Humboldt Growers Alliance, or the Covelo Cannabis Advocacy Group.
The market can also move outdoor farmers up the value chain by sharing the story of why their flower should be valued more than it currently is. Outdoor flower is more environmentally sustainable, has a full-term plant expression that makes for a more balanced experience, and reflects the rich history and culture of Californian cannabis.
Finally, the most significant thing farmers can do today by themselves is to utilize processes and technology that will give them more transparency.
Why Technology is Key
Technology can give small cannabis farmers the tools they need. It allows them to see what distributors are selling their product for, negotiate, and track operations.
At Ciclo, we provide this type of technology. When cultivators, distributors, and retailers use the Ciclo platform, farmers can see when they have been paid, when their product reaches the shelves, which strains perform best, and more. While everyone in the supply chain is valuable, this value increases with more transparency and communication.
Sun-grown cannabis has a cornucopia of benefits and reflects a regenerative, sustainable way of farming all agriculture should embrace. That's why we offer free versions of our technology for cash-strapped farmers and are here to help ensure their legacy.