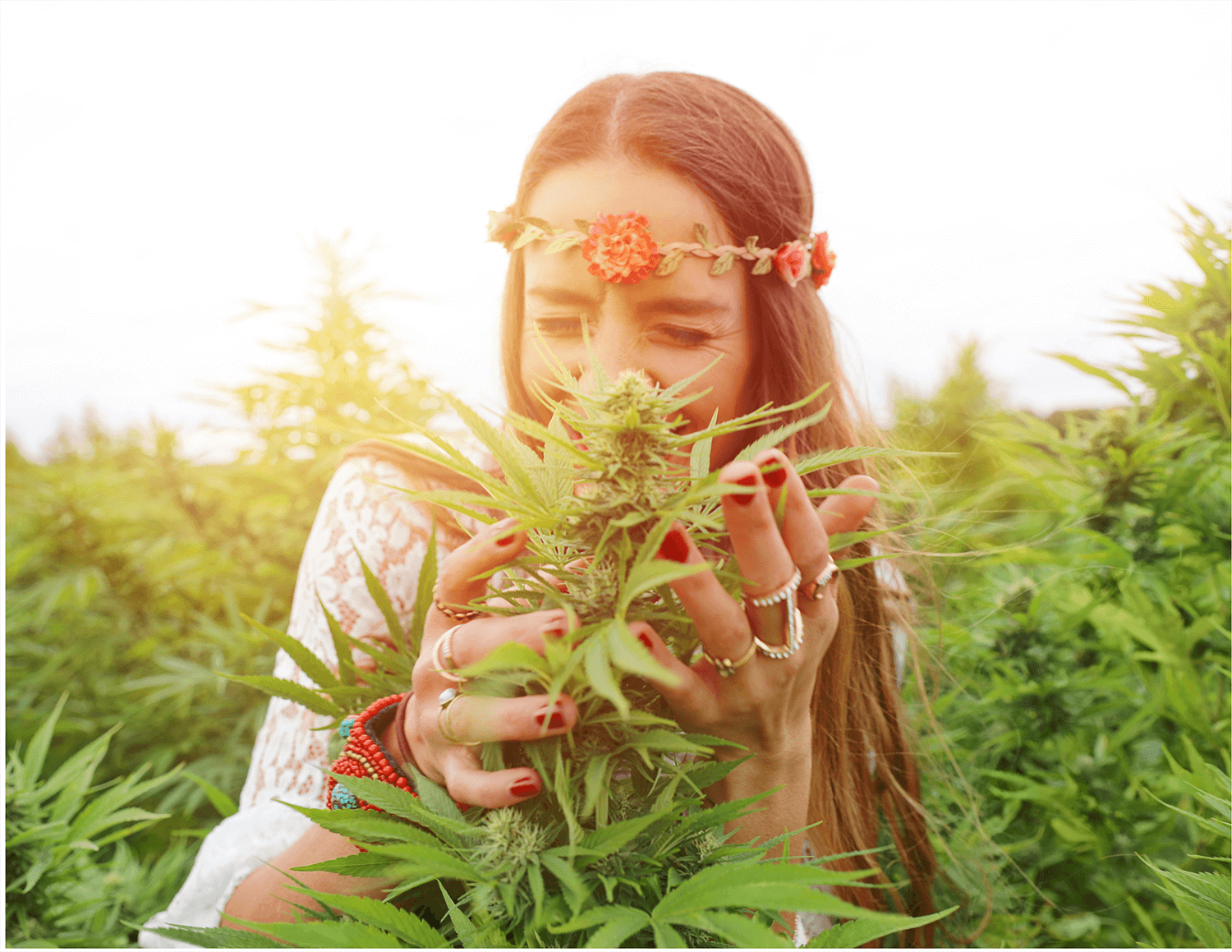 Few industries have a unique and culturally rich background as cannabis, and it all started in California's idyllic Emerald Triangle region.
The area has highly favorable growing conditions and reflects the resiliency of the farmers who stood up against countless raids, intimidations, and POWs from the war on drugs. But now, adult-use legalization poses a new set of challenges, and cultivators from the region are getting overlooked as they struggle with intense price instability from structural oversupply in the market.
Our last article explored solutions to solve this issue, like moving outdoor farmers up the value chain. A value chain represents all the parts that go into a product to make it worth more, like transforming biomass into a concentrate.
With flower, the value is artificially defined by strain, THC percentage, and grow method. But in today's oversaturated cannabis industry, stories are what add that extra value. For Emerald Triangle farmers, that story comprises geography, genetics, history, and culture.
Cannabis' Roots in the Emerald Triangle
Two serendipitous movements occurred between the late 1950s and the early 1970s that enabled cannabis in the Emerald Triangle to bloom.
One was the "Back-to-Land" movement when progressives in San Francisco migrated north in search of a simple life. They lived in communes and grew their own food, cannabis included. The other was the "Hippie Trail," spanning from Turkey to Thailand, that attracted Westerners and brought back exotic cannabis seeds and genetics.
Over the years, the communes in Humboldt, Trinity, and Mendocino Counties became very tight-knit as the war on drugs shaped their lifestyles. They depended on each other for alerts about government raids and became more remote and self-sustainable.
If you visit the area today, it's like going into a time capsule of the Summer of Love. The rural communities are deeply connected to the Earth in a way not very common among non-indigenous populations. The generations and their families still carry the raids, arrests, and prices they paid to uphold civil disobedience against immoral laws on a plant that provides medicine and livelihood with them.
California's Ideal Climate
Having good genetics is just part of growing quality cannabis. It's the terroir that influences the genes and shapes them into full expression. Terroir is all the area's growing conditions, including soil, weather, altitude, and climate. These factors all play a role in creating unique, robust profiles and a well-balanced experience, specifically with sungrown flowers.
Cannabis grown outdoors doesn't yield the highest THC percentages, but those who know it love it, prefer it and know Emerald Triangle to be the best. The quality is largely due to the region's terroir that boasts high elevation, a warm and dry Mediterranean climate, and rich, loamy volcanic soil.
These characteristics helped farmers cultivate exotic seeds into unique expressions of the place, and that has not gone unnoticed. California is currently crafting an Emerald Triangle appellation pilot program that could be substantial in moving outdoor craft cannabis up the value chain.
An appellation is a legally defined and protected geographical area used to identify where a crop was grown and recognizes unique features of the area. Some examples of appellations include wine from Bordeaux, champagne from Champagne, Bourbon from Kentucky, and Tequila from Jalisco.
Keeping the Legacy Alive
The Emerald Triangle is a region with a story unlike anywhere else in the country. The environment expresses the best of the seed's genetics, just as the miserable failure of the war on drugs expressed the farmers' resiliency to turn a counterculture movement into a booming capitalist enterprise.
If we push them out of the market, we lose a part of our history that has kept an iconic way of life alive– not just in California but also for the entire industry.
Establishing the appellation program will help legitimize and protect the value Emerald Triangle cannabis has by promoting regional goods and local businesses, preventing misrepresentation, and supporting consumer confidence in the area's characteristics. But until that happens, giving Emerald Triangle farmers the value they deserve depends on celebrating and sharing their story.