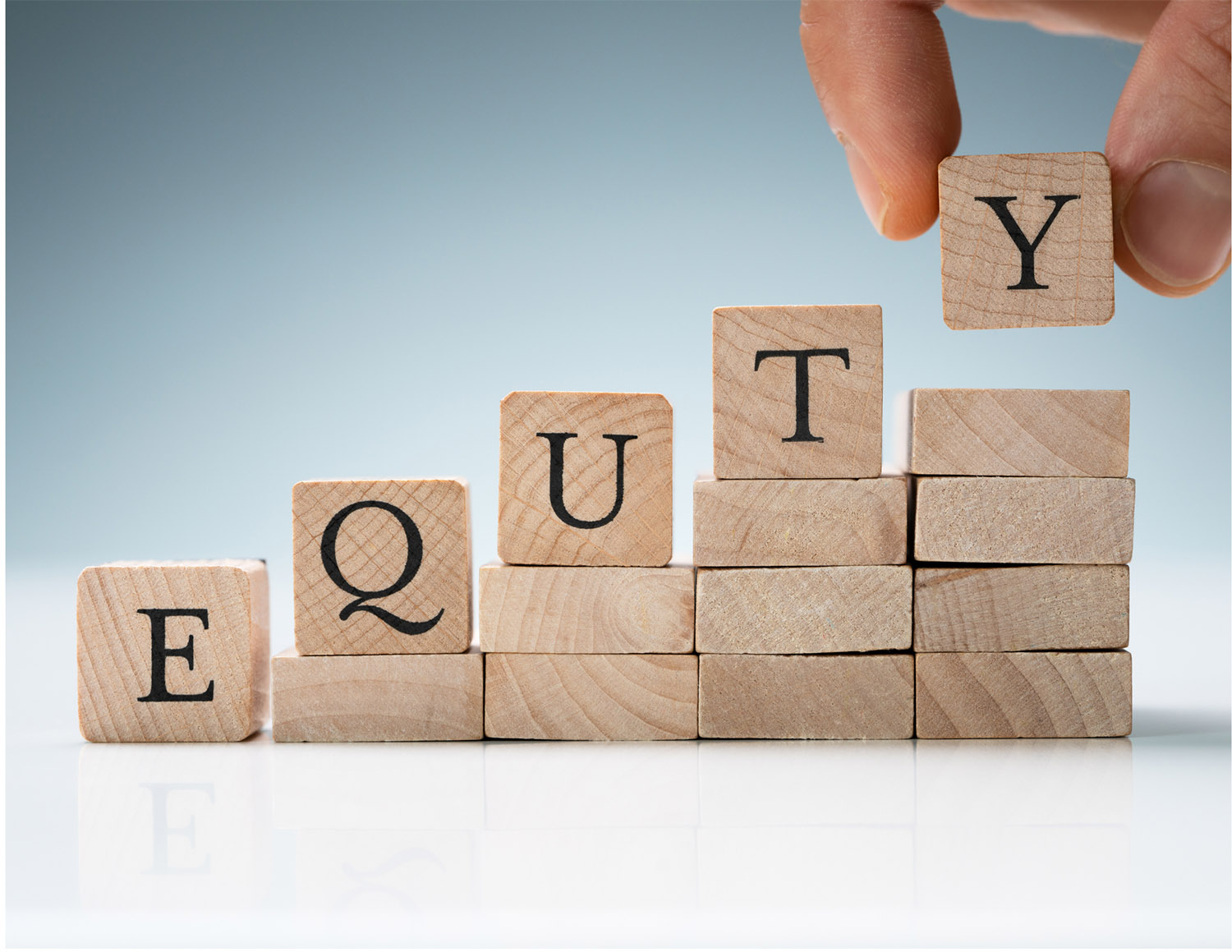 As Californians, we pride ourselves on our cannabis and progressive social justice laws. Yet where we've mastered the art of growing, many counties have dropped the ball on crafting social equity programs that honor legacy growers and the discrimination they endured.
Each county is responsible for creating its own program. Eligibility is generally determined by meeting two of three qualifications: low income, residence in a disproportionately impacted area, or a cannabis conviction. Some programs, like Oakland, guide best practices across the country, while others, like Los Angeles, are a prime example of what not to do. 
Overall, the sentiment is that programs have not done enough. Getting a license is hard for anyone, and even those with money and resources act from a place of scarcity. Considering how licenses merely guarantee admission into the market, turning social equity into a license type has not leveled the playing field at all.
For Eliza Espinoza, co-founder and COO of Seventh Wave LLC, a social equity manufacturing, distribution, and delivery company in Northern California, it was the community around her who provided the resources and support she needed. 
Community involvement is, in essence, what most social equity programs lack.
From an Operator's Perspective  
"There's a perception that having social equity status gives you this hall pass," Espinoza said, "but for us, that was not our experience."
Espinoza and her husband and co-founder, Timo Espinoza, were hopeful their social equity qualifications would mean additional resources and support. 
Eliza Espinoza is a first-generation Latina whose parents came to San Francisco as war refugees. When she and Timo married, they sold topicals and hash in the legacy market after inheriting Timo's father's network. Timo started working in the industry when he was 13 and had various citations, misdemeanors, and detainments with the police. They also qualified for low income and for having lived in zones heavily affected by the war on drugs in San Francisco.
However, after applying for a permit in San Francisco in 2018, they realized they couldn't afford the city's expensive real estate requirement.
Fortunately, they found a farmer through their network in Humboldt County who wanted to transition out of the industry and hand off the business to someone who would continue the legacy and culture. Seventh Wave LLC is now permitted in both Humboldt County and San Francisco.
Humboldt County is cheaper to operate in than San Francisco. Still, Espinoza reports having no significant resources or help extended to them in favor of being social equity.
"We were just seen as like anybody else who was just applying for a license," she said.
Instead, their network and the community around Seventh Wave LLC that helped them through services like discounted consulting fees. 
Where Do Social Equity Programs Fail? 
Getting licensed and permitted is just one piece of the puzzle. There is still rent, mortgages, and fees that equity programs don't cover. And with little capital and no access to loans, paying for additional costs before approval has been the demise of far too many applicants. 
Another significant challenge is how long it takes counties to roll out their programs or approve licenses. Humboldt County only began issuing social equity licenses six months ago and is just now asking how to serve the operators best.
"It's a little late, you know?" Espinoza said. "And fortunately for us, we've been able to hold on by a thread and are trying to make our way through. But for many, they could have used that money a long time ago and probably would have still had a shot."
People in LA also feel that it's a little too late. The city took over a year to process applications, leaving many out to dry and causing their investors to back out because they couldn't get a timeline from the city. 
LA has since had to rewrite the laws after vague criteria also allowed predatory investors to come in and push equity owners out of their own companies.  
Traits of a Successful Social Equity Program 
A successful social equity program takes a holistic approach through low-cost financing, education, and training. Ultimately, this requires involving the people it seeks to serve from the start.
One of the best examples in California and the country is Oakland. The Bay Area city offers a wide range of financial and logistical support including loan programs, technical assistance, and legal programs. The goal is to help operators build the business acumen needed to sustain themselves long-term.
Oakland also has a Cannabis Equity Property Purchase Program where multiple applicants can purchase real estate together. This is a critical resource for areas where high real estate prices pose substantial barriers to entry. 
Creating more diversity and opportunity in cannabis doesn't just happen through ownership, either. Oakland focuses on training employees and providing secure, well-paying jobs for everyone who has been adversely affected by cannabis prohibition. 
Recommendations
From Espinoza's perspective, there needs to be more capital and education.
More money helps in any business. For equity brands without capital, opening more access to banking and financial resources would enable them to operate more independently without seeking private investments. 
Redirecting taxes directly to people or into services like consulting fees from qualified advisors would also have a significant impact. So far, Espinoza hasn't seen any tax money come back to her company or others. 
"If the government was able to restructure the taxes that would be such a huge benefit to us to be able to continue operating," she said. "Because I feel like a lot of us are getting eaten up by these taxes."
Increasing economic improvement, justice, and diversity in cannabis require more than what's written into the law. Dispensaries and consumers can make a difference, too.
For instance, brands can pay anywhere from $500 – $15,000 for shelf space in a dispensary. Almost half of all retailers charge a slotting fee, but only 2% allocate space to minority brands.
Considering how 70% of consumers support brands that align with their social beliefs, retailers should seriously consider their impact. Fortunately, Espinoza sees more dispensaries moving in that direction as more consumers want to know where their product comes from and who makes it.
"It's our job," she said, "as any brand or operator in the industry to educate not only the dispensary and the budtenders but also to figure out how we can educate the consumers and the larger, general audience."
Until counties take more systemic action, increasing education and support from ancillary cannabis companies is the most effective way to support social equity operators.
At Ciclo, we offer discounted social equity rates for our supply chain support software that gives operators more transparency and control. Contact us to learn more.